1984 AM General Jeep DJ5, right hand drive.  Drives good, runs ok, brakes good.  A lot of body work done and primer put on.....my wife saw it on craigslist and just bugged me to death to go drive it.  We did, she liked it, it's now in the driveway!  Should be fun to play with, she's been driving it around the neighborhood, picking kids up from school, etc.
Funniest story yet, yesterday, first day we had it she went to the school to pick up the kids.  There's a teacher that stands outside to monitor the pick up lines....when my wife got up to her she said, "I saw this thing come around the corner up there and I said to myself "That has to be one of the Land Parents" because you guys always have the neatest strange cars!"   and she was right, it was one of us.  LOL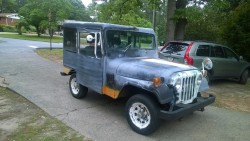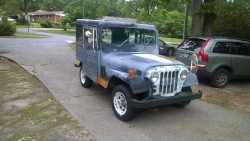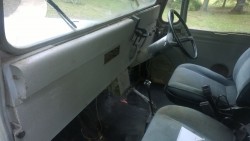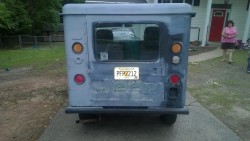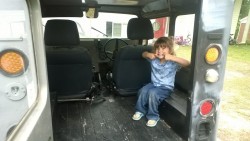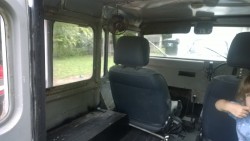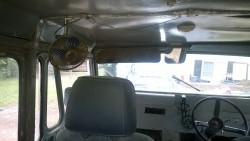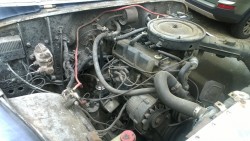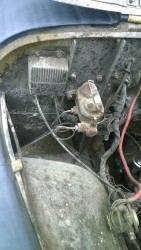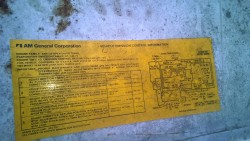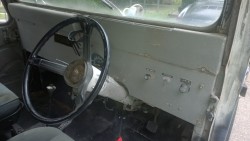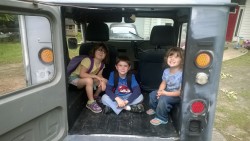 Very cool! Whats the plan for it?

_________________
1958 Euro Beetle "Raggedy Anne"
1959 Ghia "Elvira"
1961 Beetle "Old Blue"
1964 Beetle "Pat"
1966 Chevy C10 swb fleetside
1967 Black Friday Bus

Bryce
Dub General




Number of posts

: 4961


Age

: 33


Location

: Griffin, GA


Registration date :

2008-07-20



Dont know yet. It really is her toy. She wants to have it to drive when we camp or to boy scout stuff, etc. She wants to paint it, but don't know. I'm just along for the ride lol. I'll admit, its fun to drive, I like it
And the fun begins. Alternator went out on it, Battery light came on, killed the battery but she made it home first. Took it out, sounded horrible when you spin it. The fun was trying to find one at an auto parts store. No one has a DJ5 listed for an 84. Ended up looking up the 2.5L straight 4 150ci engine to see what else it was used in...turns out an 84 Dodge Dakota is a match! Installed and working great
That looks like so much fun!
Dub Lieutenant General




Number of posts

: 3857


Location

: Newnan, GA


Registration date :

2008-07-20



fluxcap wrote:That looks like so much fun!  
yeah man, never thought about getting one but my wife saw it on CL and just thought it was cool. She's driven it to pick kids up at school, groceries, etc. Its actually fun to drive.
she is already sketching out plans to spray paint it crazy colors, let the kids do handprints, etc.


Similar topics
---
Permissions in this forum:
You
cannot
reply to topics in this forum