I bought this 68 a couple weeks ago pretty cheap.
Finally got it to turn over this morning after sitting for a year.
Its in decent shape (motor seems nice) and well the body is kinda rough. Thinking about making a lowered patina outta this one.
I have many parts with it including a front apron to repair my damaged one. Brakes is the next step now so wish me luck! haha.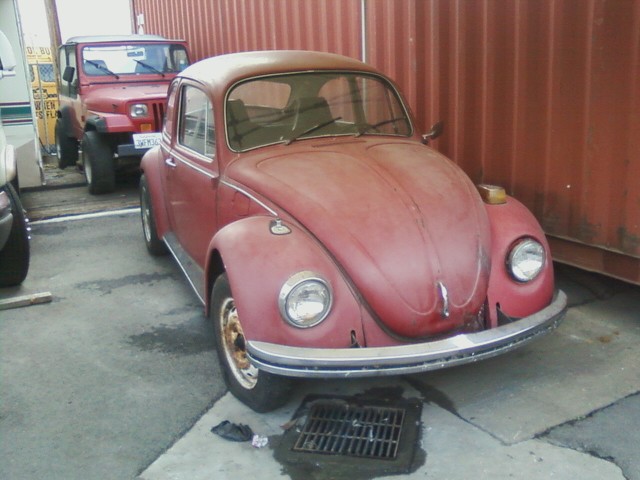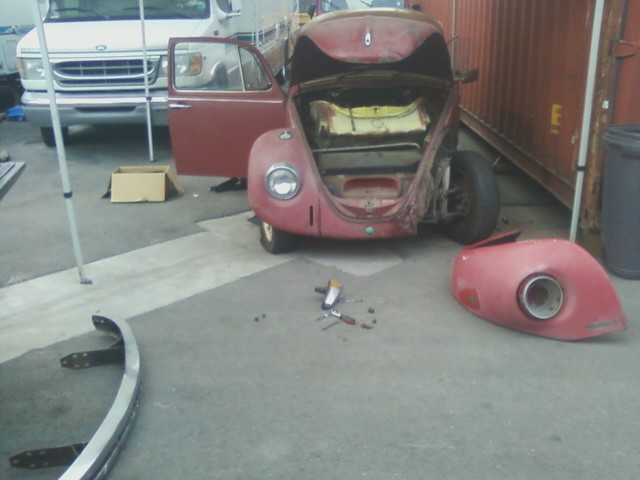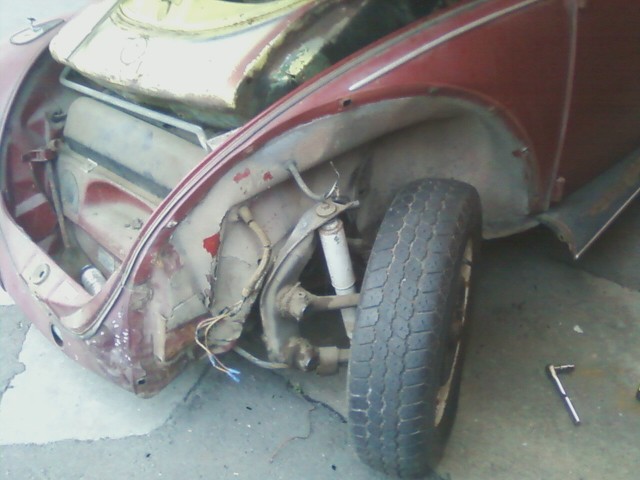 Last edited by 68buggirrl on Sun Dec 12, 2010 1:27 pm; edited 1 time in total
Your little helper (Sadie) is cute! Lowered patina sounds good. I LIKE patina!
Haha, thankyou! She was funny, she was getting bored. haha. I didnt realize it but that saturday I went there at 12 and didnt leave till it got dark (5). It was a good day.

This weekend,

Installing new tires and chrome rims. Only on front. The rear rims I like and wanna get tires for.
Oh yeah, timing it so it cranks over every day any time. lol.
i love those back wheels. i believe jcwhitney sells them brand new. keep the VW porn commin

Bugman114

Dub God




Number of posts

: 2461


Age

: 32


Location

: Ellenwood, GA


Registration date :

2008-08-09



hahaha, sweet. So how much are they worth?
Bugman114 wrote:i love those back wheels. i believe jcwhitney sells them brand new. keep the VW porn commin
Ive driven the bug a couple times! Ive missed these quirky lil shits. lol. Took it to Foreign Unlimited and bought the 009 Distributor. Also had the gears checked out cause I had no 3rd or 4th.
It used to be a autostick, was made ghetto. So fixing it- looking into the coupler. (theres a wrong bolt in it)
Will get the brakes going too. This is going to be a good weekend!
Video of the bug running with a quick walk around. Feel free to Subscribe to my videos!
https://www.youtube.com/watch?v=nAKnUw5JlZs

cool bug I saw at Starbucks.

Worked on the bug this weekend. Was a lot of fun, did minor stuff...
Installed the new coil, installing the 009 Distributor when mag. pickups this week. I need to learn to time!!

Trying to figure out whats wrong with the shifting. I think maybe a plate is moved to the right too much. I know I need a motor mount (the one that under the tranny too in the front (front of car) behind motor. lol.
Idk if that would make it wierd or what. But the bolt that goes in the coupler doesnt seem to be the right one. It is pointy at the end like it needs to be but not sturdy.
What to do...
Similar topics
---
Permissions in this forum:
You
cannot
reply to topics in this forum